I figured I would start off the server thread with my latest ESXi server that I built for myself running ESXi v6.5.
I performed a secure erase and updated the firmware on the drives and all other devices where possible. This was a fun build and ended up being a bit of a puzzle since everything was so tight and had a specific install order. There is a pretty even split between new and used parts but overall the cost was extremely low in comparison to purchasing a server with similar specs. The pictures are at various stages during completion, testing and some datastore imaging. The 4TB drives and controller fans were the last to be installed. The architecture is IVY Bridge-E, 22nm / DDR3.
Specs:
20 Cores/40 threads @ 3.6Ghz turbo
192GB DDR3 1600Mhz ECC memory
4TB raw SSD storage, 12TB raw spinners
Dual 10GB NIC + USB 3.0
Details:
KTH-PL316/16G KINGSTON 1600Mhz ECC 16GBx8
KTH-PL38/8G KINGSTON 1600Mhz ECC 8GBx8
(192GB Total)
4U E-ATX Rackmount Server Chassis IPC E-430
Lenovo Thinkstation D30 1120W GOLD Rated dual EPS power supply
Intel S2600CO C600 chipset dual processor motherboard (basically X79 but with dual sockets)
Intel® Xeon® Processor E5-2680v2 x 2 (10-core, 20 threads @ 3.60Ghz turbo x 2, 40 PCI-e 3.0 lanes)
Noctua NH-U9DXi4 90mm SSO2 CPU Cooler x 2 (PUSH/PULL)
LSI MegaRAID 9266-8i w/BBU + Fastpath (SSDs)
LSI MegaRAID 9260-8i w/BBU + Fastpath (Spinners)
AVC Ball bearing cooling fan for LSI 9266-8i
AVC Ball bearing cooling fan for LSI 9260-8i
ICY DOCK ToughArmor MB994SK-1B Full Metal 4 Bay 2.5" SAS/SATA HDD/SSD Cage x 2
Samsung 840 PRO 512GB SSD x 8
Seagate ST4000NM0033 4TB 7200RPM SATA 6Gb/s x 3
Intel X550-T2 10Gx2 Ethernet Server Adapter
USB 3.0 PCI-e adapter
NOCTUA NF-A8 80mm PWM x2 exhaust fans
NOCTUA NF-B9 93mm PWM x4 CPU fans
NOCTUA NF-F12 120mm PWM Industrial Intake fan
----
I'll post some pics here and also a video for the extra geeky LMAO
Here is my ultra nerdy thrown together quick video version @
schuck6566
inspired me to make lol!
It is even in 4K - (Nerd glasses and labcoat required)
https://youtu.be/GXP3DhyWrEg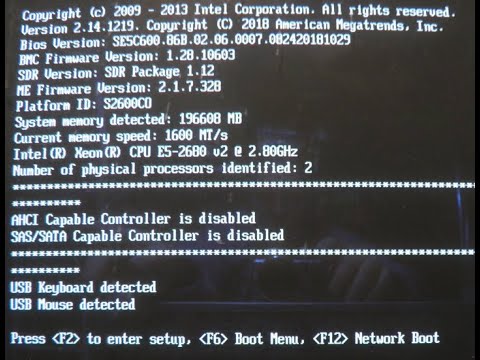 HI-RES PICTURES
SPOILER